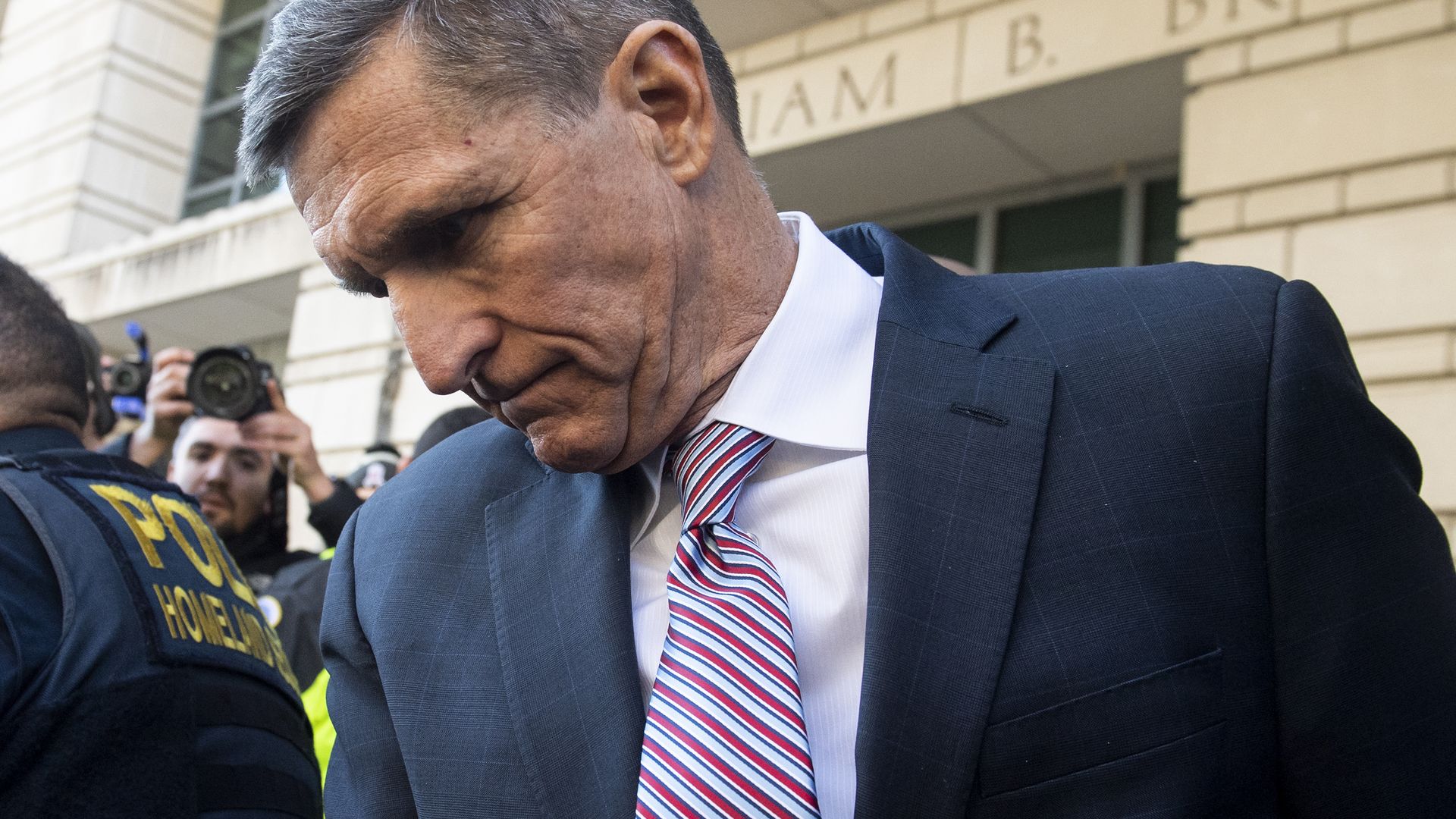 In another gift to a teacher of Remedies U.S. District Judge Emmett Sullivan is issued an ORDER appointing former federal judge John Gleeson as amicus curiae. Gleeson is directed to argue against the Department of Justice's motion to dismiss charges against former National Security Adviser Michael Flynn. - Despite Flynn's guilty plea. The retired General lied about his contacts with Russian ambassador Sergei Kislyak, and failed to disclose his work as a foreign agent via his $600,000 consulting contract with a foreign power - Turkey.
The Justice Department has moved to dismiss its criminal information against Flynn. The DOJ cites evidence that FBI agents set out to catch Flynn in a lie, for which he could be prosecuted under 18 USC 1001 which makes it a crime to make a "materially false" statement to a government agent.
At the heart of this dispute is the claim that Flynn, a retired lieutenant general and former head of the Defense Intelligence Agency should have been warned in advance that lying to an FBI agent conducting an investigation is against the law. The disputed handwritten notes say plainly "Our goal is to determine if Mike Flynn is going to tell the truth (re) his relationship with Russians." The agents did not tell him in advance that it is a crime to lie to the FBI, even though he was a subject of investigation, not merely a prospective witness. Flynn - then National Security Adviser to the President - met with the agents and lied just days after Donald Trump took the oval office.
Flynn pleaded guilty to lying.
The DOJ claims now that
The Government is not persuaded that the January 24, 2017 interview was conducted with a legitimate investigative
basis and therefore does not believe Mr.Flynn's statements were material even if untrue.
Moreover,we not believe that the Government can prove either the relevant false statements or
their materiality beyond a reasonable doubt.
Federal judge mulls contempt charge against Michael Flynn - POLITICO