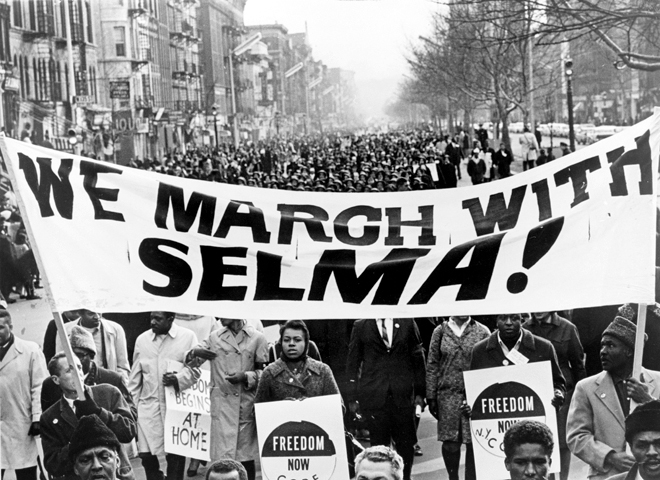 If the 1960's was the Second Reconstruction, are we living in the Second Redemption? No,but...the south is once again solid - a `single party democracy' with a neo-Confederate attitude. - gwc
Losing Selma's civil rights legacy: In the cycle of American history, black political power is waning.
// Slate.com
by Jamell Bouie
"Fifty years ago on March 7, civil rights activists John Lewis and the Rev. Hosea Williams led 600 people on a march from Selma, Alabama, to the capitol in Montgomery. Stopped by a gang of state police and white civilians on the Edmund Pettus Bridge outside of Selma, they were attacked in a vicious display of white supremacist violence. Besieged by tear gas, whips, nightsticks, and other makeshift weapons, they were injured, bloodied—dozens required care and 17, including Lewis, were hospitalized—and pushed back into town. Recorded by national media and broadcast to the world, these events would galvanize thousands of Americans, inspire a larger (and successful) march to Montgomery, and lead President Lyndon Johnson to commit to and push a voting rights act that would stand as the high-water mark of civil rights movement."
'via Blog this'